Trinidad and Tobago 2001
---
Click on the small picture to see a larger, more detailed version. I toured Trinidad in 2001, staying at the Asa Wright Nature Centre, and Tobago, staying at the Blue Waters Inn. The trip was led by Jan Hansen (dba Otus Asio Tours otusasiotours@bellsouth.net). Jan leads a variety of trips, all of which I would recommend.
I did a very similar trip in early 2005 as well. Click here to see the photos taken on that trip.
The country of Trinidad and Tobago consists of two main islands located at the end of the West Indies only a few miles from Venezuela. The total land area is 1910 square miles and 450 bird species are known to occur, making TT the most populous country in the world measured in species per square mile.
Maps showing Trinidad and Tobago
---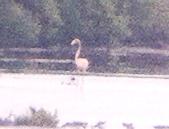 Pictures taken in Florida before the main trip began.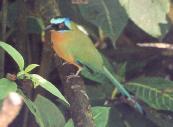 Pictures taken at Asa Wright Nature Centre, Trinidad.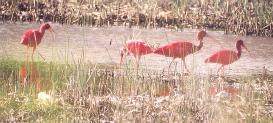 Pictures taken elsewhere on Trinidad.

Pictures taken on Tobago.
Our "fearless" leader.