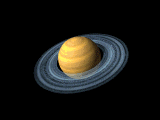 The Philadelphia
Science & Space
Club Inc.

---
Last update: 2 February 2001
---
The Philadelphia Science & Space Club Inc.: Overview
The objective of the Philadelphia Science & Space Club Inc. (PSSC) is to enhance our youths' knowledge in science, and in particular in space-related sciences. Each meeting's scheduled agenda is excluseively science and/or space related. The director or scheduled guest speaker, as well as the club members, give informative presentation, lead science activities, and host interactive learning sessions designed to bring the world of space and science home to kids and their parents.
The club has a host of materials and resources available, such as NASA educational films, videos, and written material from the United States Space Program. Educational television materials such as Discovery TV and PBS are also used. The club makes trips to various Philadelphia area museums and universities, as well as arranging field trips to important national science centers, such as Cape Kennedy.
A monthly club newsletter provides an avenue for members, parents, and volunteers to share information.
Membership is subject to the director's approval.
Rules:
No Drugs
No Profanity
No Alcohol
No Smoking
No Disruptive Behavior
Yes Education and Fun
Regular meetings are held on Sundays from 2:00 - 3:30 pm. The new meeting location is:
University of Pennsylvania
David Rittenhouse Laboratory, A7
209 South 33rd Street
Philadelphia, PA

Consult the schedule or contact the director for information on the next meeting and scheduled field trips.
Message from the Director
Every liftoff of the Space Shuttle is the beginning of a new voyage of exploration and discovery. The experiences of the Shuttle astronauts capture the imagination of students of all ages. As a member of the Science & Space Club you will become part of the club's program to stay up-to-date with the United States Space Program. You will build your own Space Program Portfolio with color photos of the astronauts and spacecraft, and information about the missions. You can get posters for your walls, stickers, patches, and more. Video of all Space Shuttle missions will be shown, and live mission coverage from NASA TV will be viewed when available. We will learn what it takes to be an astronaut, how the Space Shuttle operates in Earth orbit, and how man will live in space in the very near future.
- Reginald A. Mosley, Director
---
Philadelphia Science & Space Club Inc.
Reginald A. Mosley, Director
5609 Wyalusing Ave.
Philadelphia, PA 19131
(215) 747-0675
RMosley428@aol.com

---
---
smyers@nrao.edu This site maintained by Steven T. Myers